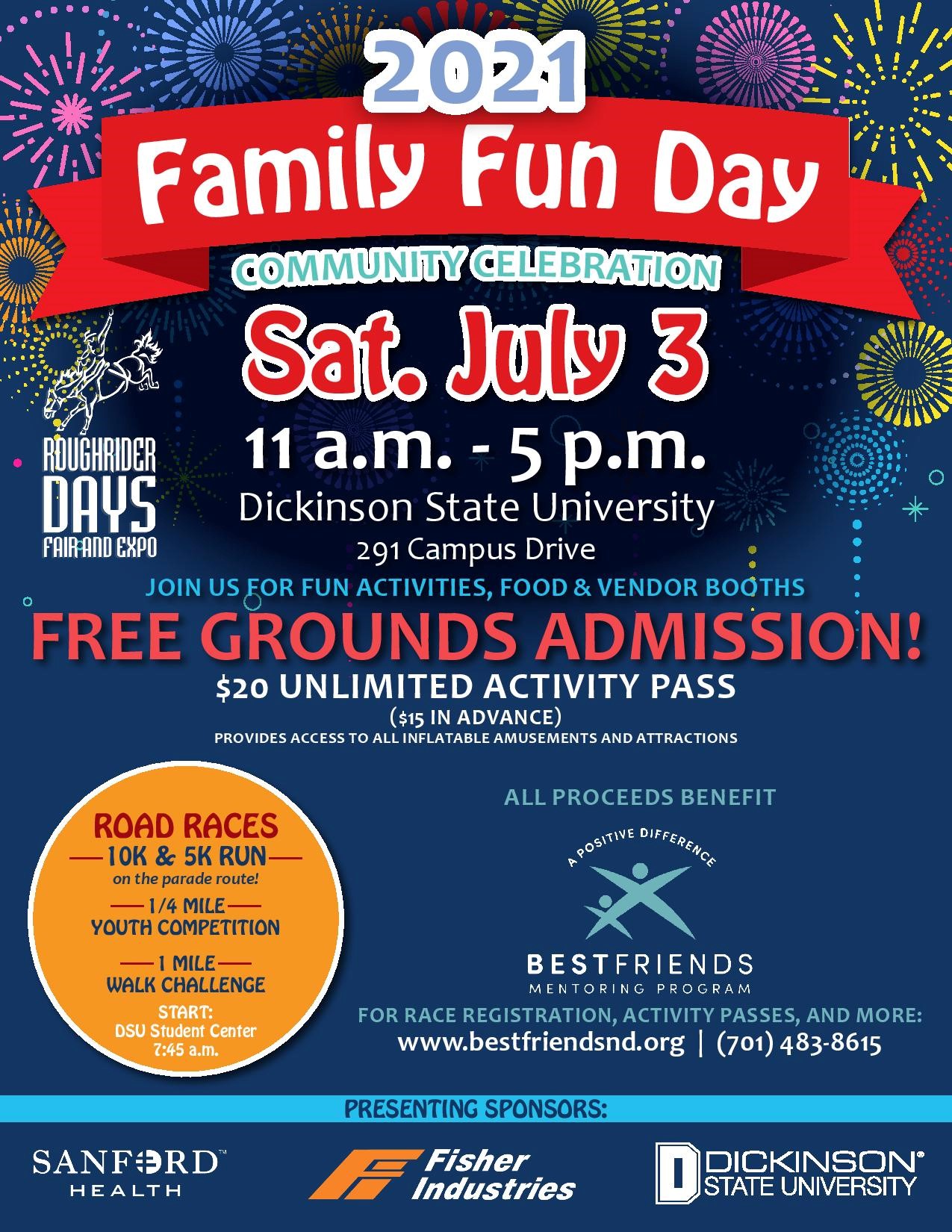 Family Fun Day is the largest fundraiser of the year for Best Friends and has stood the test of time, spanning more than two decades in uniting youth and families in outdoor fun!
There are a variety of ways you can support Family Fun Day on Saturday, July 3 at Dickinson State University, including as a small business in our vendor show or food court, as a participant in our road races or community celebration, and as a first responder in our Hero's Showcase. We are also seeking volunteers to help us throughout the day from 6:30 a.m. – 5 p.m. Annual proceeds from this event allow us to continue mentoring between 30 – 40 youth. Thank you in advance!
Showcase your food truck, restaurant, small business or nonprofit after the Roughriders Day Parade before hundreds of families and youth from 11 a.m. – 5 p.m. on July 3 as a Family Fun Day vendor using the forms below. You may also sign up for our Family Fun Day Road Races and purchase activity passes to our Community Celebration, which provides access to all inflatable amusements and attractions:
SIGN UP FOR THE ROAD RACES
New flat & fast 5 & 10K course for 2021!
Listen to our discussion with event emcee Mike Renner!
[/audio