While many of us have known stability, an abundance of positive role models and rich life experiences, there are some who struggle with numerous transitions, negative self perceptions and disconnection. Such was the case for Kenzo Atohoun, a fourth grader Hope Christian Academy, formerly Lincoln Elementary School. Prior to coming to Dickinson, Atohoun had moved from Minnesota, to Watford City, and had attended another Dickinson public elementary school briefly before landing at Lincoln. Struggling in the classroom, teacher Sandra Hood referred Atohoun to Best Friends last year when he was in the third grade.
Fortunately for Atohoun, Dickinson High School (DHS) student Alex Praus wanted to give back to his elementary alma matter. Best Friends paired the athletic Praus with Atohoun, and the pair has built a mentoring relationship over the Lincoln lunch/recess hour. Among the numerous ups and downs in Atohoun's young life, the one constant this past year has been mentoring — of building positive life experiences into someone with great potential.
Your generous gift can help strengthen the unfinished stories of youth like Atohoun's across Stark, Bowman and western Morton counties. As an independent nonprofit and one of only a handful of formal mentoring programs across the state, Best Friends relies on individuals, organizations, businesses and others for support. Thank you for considering this opportunity. Continue reading for insights into the mentoring relationship between Atohoun and Praus, which has transitioned from Lincoln to Hope Christian Academy.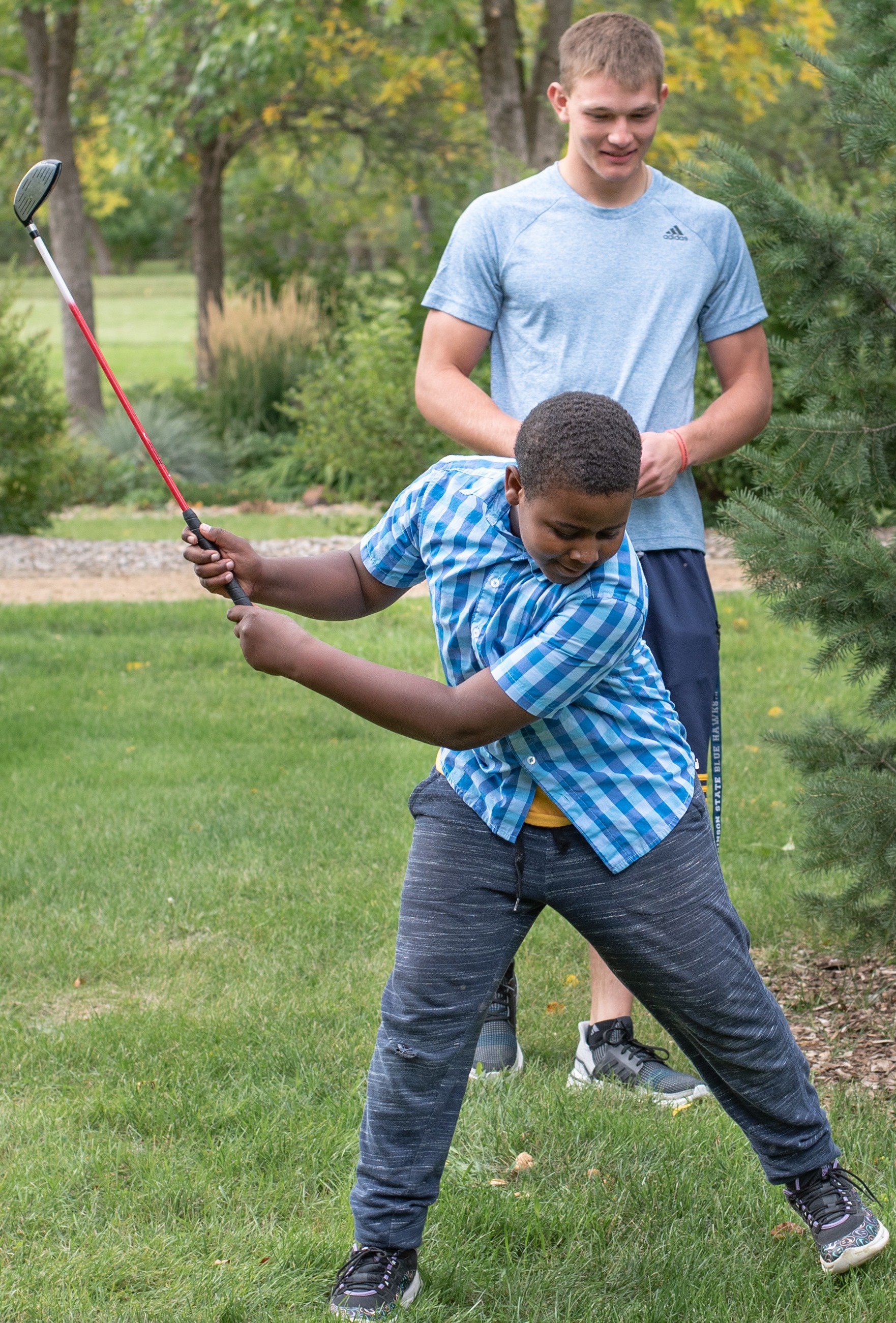 GreatNonprofits is the leading platform for community-sourced stories about nonprofits.