Mission & News
Guiding the Western Wellness Foundation Inc. and the Best Friends Mentoring Program (BFMP) is the goal to make a positive difference in the lives of children and families, one at a time. BFMP matches adult role models with youth who need positive adult guidance and friendship, and is one of the largest mentoring organization in North Dakota. We served more than 150 at-risk youth in 2017-18.
Your Title Goes Here
Your content goes here. Edit or remove this text inline or in the module Content settings. You can also style every aspect of this content in the module Design settings and even apply custom CSS to this text in the module Advanced settings.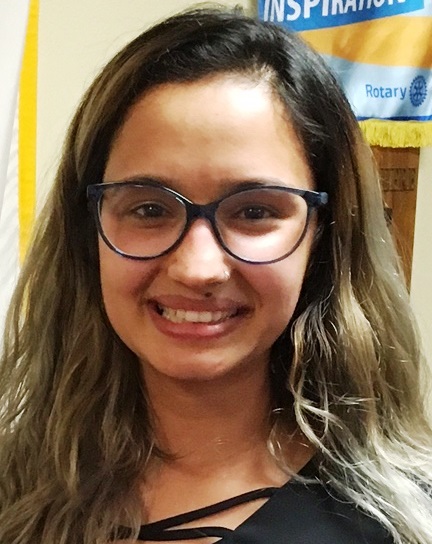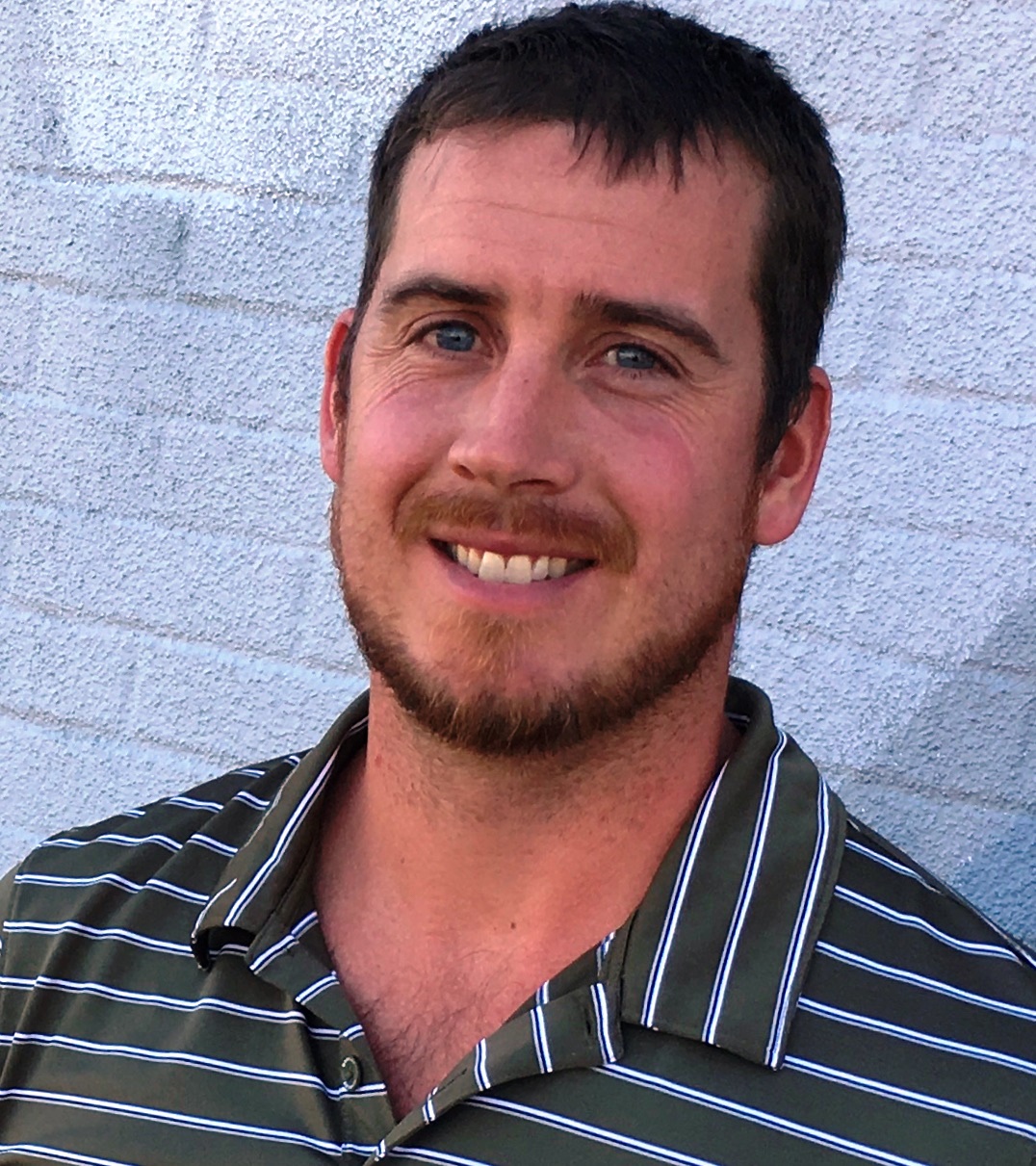 Local community leaders appointed to WWF board
Tony Visger of ConocoPhillips and Urja Aryal of ABLE Inc. are the newest members of the Western Wellness Foundation (WWF) board of directors.      Continue reading
Santa plans  visit to mall during S'mores & Bedtime Snores
Santa made a special visit to Dickinson's Prairie Hills Mall during Santa, S'mores & Bedtime Snores at 6:30 p.m. on Saturday, Dec. 7. The event included a special visit from former Best Friends mentor Aly Oltmanns and other activities.
Continue reading …
Dan Porter & Dan Porter Motors helps create foundation's
first qualified endowment fund
Dan Porter Motors and Dan Porter Mortors are providing for mentoring in Southwest North Dakota by kick starting a new endowment fund.
The endowment fund is a qualified endowment, meaning Best Friends can spend only interest from the funds. "With his year-end donation, Dan has helped create a great way for donors to give a significant contribution to the future of Best Friends Mentoring while also receiving a very nice tax benefit," said Kris Fehr, BFMP executive director. "We thank Dan Porter and Dan Porter Motors for leading the way in making a long-term difference for youth in our community."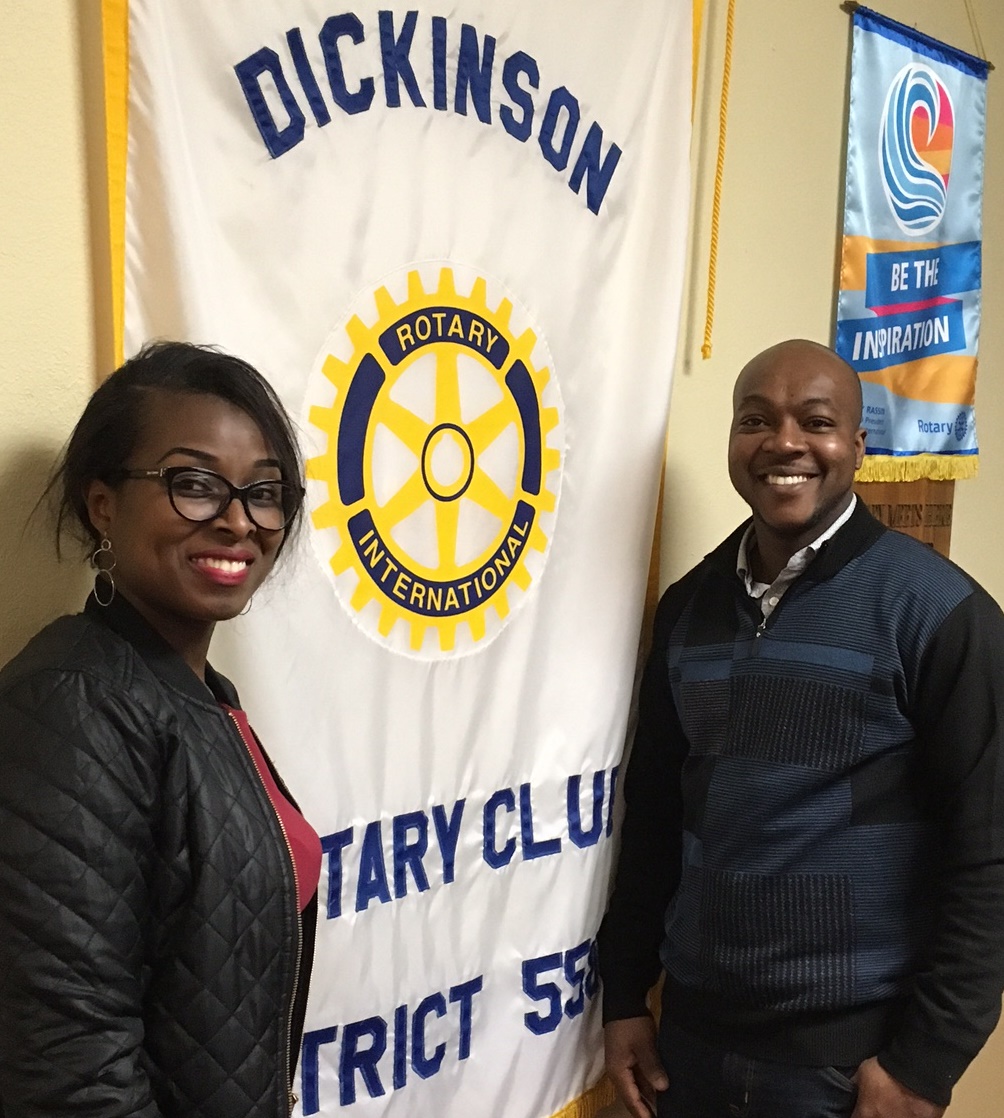 Bush Foundation awards
'Project Uhusiano' $5,000

Project Uhusiano, an initiative organized by BFMP program coordinator Mark Billings, has received a $5,000 grant from the Bush Foundation.
Billings, who is part of the Change Network North Dakota funded by the foundation, received the grant to help faciliate African assimilation in Dickinson. The project has funded the creation of a cultural mural in downtown Dickinson as well as African entertainment and speakers at the Dickinson Area Chamber's HarvestFest in September 2019.  "Uhusiano" is a Swahili word meaning connection and relationship.
Assisting Billings was Carine Ishiwmwe of Rwanda and Barnabas Nyaaba of Ghana, pictured above a Rotary Club of Dickinson meeting.
Western Wellness Foundation
facilitates underpass mural

The Western Wellness Foundation, the umbrella organization over the Best Friends Mentoring program, has helped lead a $20,000 improvement to the Third Avenue/Highway 22 underpass in Dickinson.   Comtinue reading …
Executive Director envisions Dickinson as model community

Kris Fehr, the executive director of the Best Friends Mentoring Program and community leader for more than 20 years, shared how she has seen the city of Dickinson grow and respond to local and regional needs.         Continue reading …
ConocoPhillips donates $5,000 to support local mentoring
BFMP received $5,000 from ConocoPhillips in March as part of the company's annual charitable giving in North Dakota.
Continue reading …
NEWSLETTERS
ANNUAL REPORTS
Past Scholarship Winners
2015-16
As mentoring continues to expand, Bowman County welcomes BFMP
Thanks to a coalition of community leaders in Bowman County, BFMP is expanding to its third county in southwest North Dakota.
The Best Friends Mentoring Program (BFMP) serves under the umbrella of the Western Wellness Foundation, Inc. The foundation started in July 1994 after a group of concerned Dickinson, North Dakota mental health professionals sought a mentoring program, such as Big Brothers/Big Sisters of America to serve as role-models for regional youth. A previous BB/BS program had ended 10 years earlier.
The momentum for developing a program was based on a documented need for children, mainly from single-parent homes, to have more adult interaction and positive influence in their lives. In addition to the increase in single-parent households, the organizational group noted an increase in both parents in dual-parent families needing to be employed for the family's economic survival. Consequently, the amount of time youth in the community spent with adult family members decreased, leading to a corresponding increase in the amount of time children spent alone, isolated from caring adults and the community as a whole.
This situation placed a significant percentage of the region's children at risk for committing future delinquent acts; using alcohol, tobacco products and other drugs; resorting to violence to act out frustrations and to solve problems; skipping school; engaging in teenage sexual activity; and losing self-esteem. 
The program's founders — including professionals from both private and public agencies in the eight-county region — agreed that a youth mentoring program would provide the needed youth-adult interaction time, guidance and role modeling missing in some children's lives. It would also serve to prevent delinquent and violent behavior that was beginning to occur among community youth.